Online Resources
To learn more about birds, Amazonia, and the conservation work conducted by Field Museum scientists, check out the following online resources:
FIELD MUSEUM ONLINE RESOURCES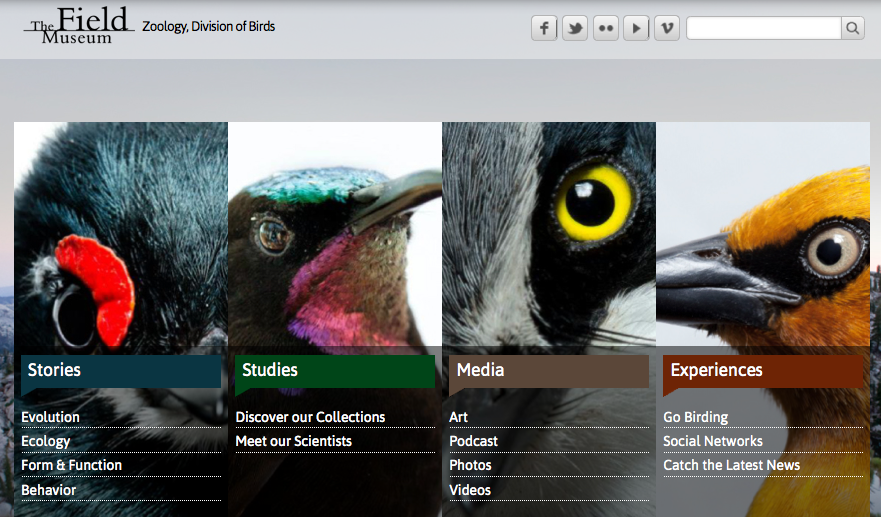 Field Museum Birds Website
Discover everything you've ever wanted to know about birds! Explore stories of their evolution, ecology, behavior, and form and function, meet Field Museum scientists who study birds, and check out photo galleries, videos, interactives and more.
The Early Bird Project
Check out the "Early Bird" tree-of-life project, a large-scale, cooperative effort among five institutions in the U.S. to determine the evolutionary relationships among all major groups of birds.
Field Museum Bird Collections
Examine the world-renowned bird collections at The Field Museum. The Division of Birds houses the third largest scientific bird collection in the United States and contains over 480,000 specimens, 21,000 egg sets, and 200 nests!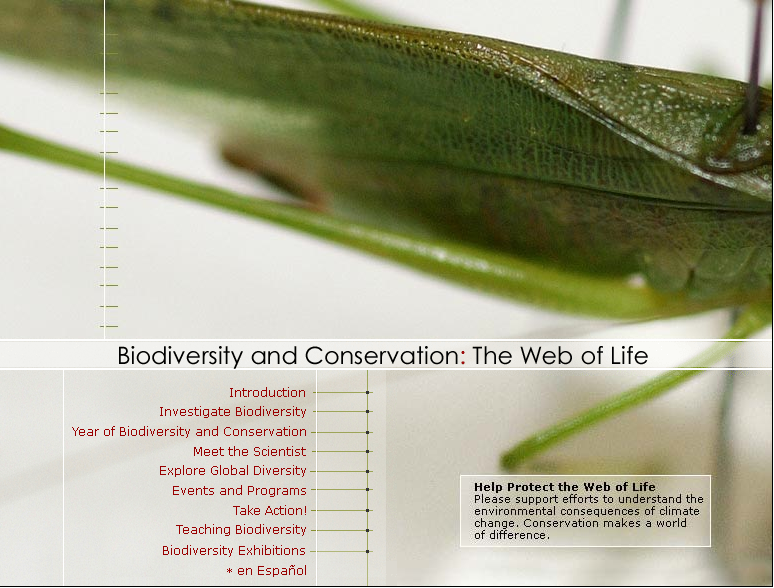 Biodiversity and Conservation Website
Learn about the fragile web of life we call "biodiversity," and examine the causes and possible solutions to some of the environmental problems that plague our planet.
Encyclopedia of Life (EOL)
Get global access to all life on Earth through the Encyclopedia of Life (EOL), which strives to make people more aware of the living planet and provide all existing knowledge about the world's biodiversity through thousands of species pages that include text, images, maps, and videos.
OTHER ONLINE RESOURCES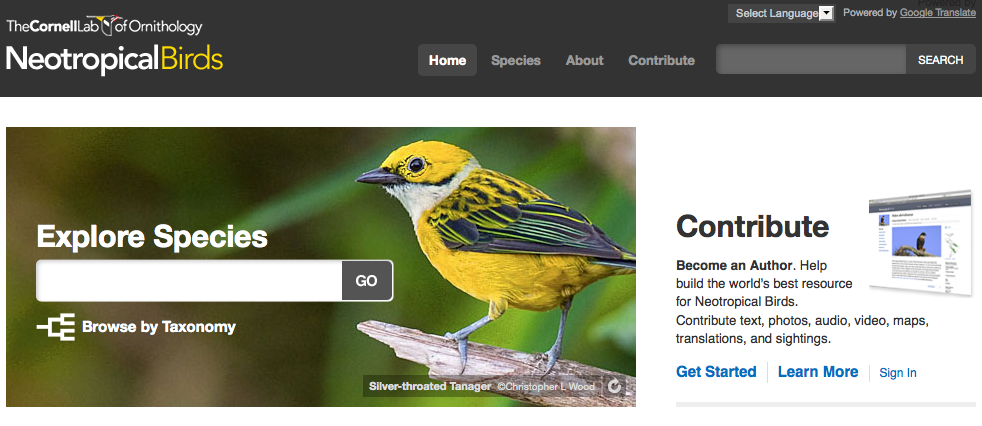 Neotropical Birds
Explore The Cornell Lab of Ornithology's website—one of the world's best resources for Neotropical birds. View and contribute text, photos, audio, video, maps, translations, and sightings about birds living in a region of the New World that stretches from central Mexico southward through Central America.
Xenocanto
Listen and share bird sounds from around the world! Search through the growing collection, identify or discuss unknown sounds, and download freely.
Mongabay.com
Find out more about Amazonian birds while examining the impact of emerging trends in climate, technology, economics, and finance on conservation and development.
The International Union for Conservation of Nature
Discover the International Union for Conservation of Nature (IUCN), which supports scientific research, manages field projects all over the world, and brings governments, non-government organizations, United Nations agencies, companies, and local communities together to develop and implement policy, laws, and best practices.