Copyright Info
credits and acknowledgments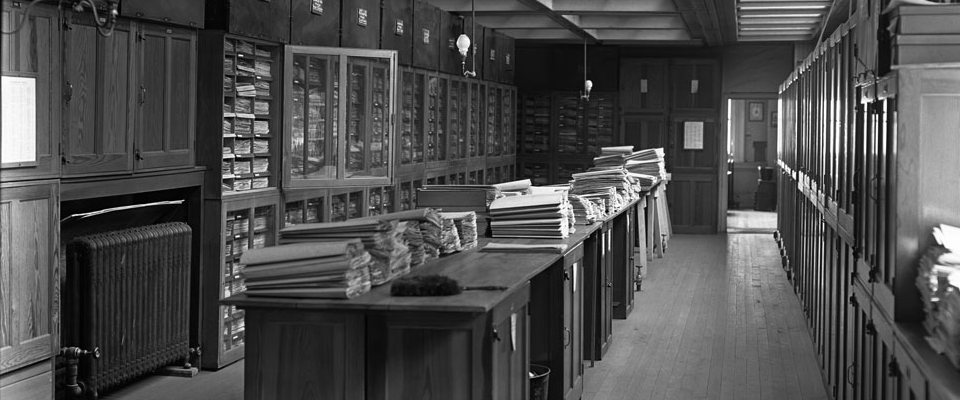 General Copyright Information
TERMS OF USE
Welcome to the website of the Field Museum of Natural History ("The Field Museum"). The Field Museum website ("Website") is provided to you under the following terms of use ("Terms of Use"). The Field Museum may at any time revise these Terms of Use by updating this web page. By accessing, browsing or using the Website, you accept and agree to, without limitation or qualification, these Terms of Use (and any amendments). You are encouraged to visit this page from time to time to review the current Terms of Use.
PRIVACY
The Field Museum is committed to protecting your privacy when you visit the Website, shop at the Field Museum Online Store, or use the Website to purchase a Field Museum membership, make an online donation, or sign up to receive our e-newsletter. The Field Museum does not collect personal information about individuals, such as names and mailing or e-mail addresses, unless the individual visiting the Website knowingly provides it. The Field Museum automatically receives and records information from your computer and browser, including your IP address, cookie information, software and hardware attributes, and the page you request. The Field Museum may use this information for internal purposes, such as filling and tracking your order, analyzing trends and collecting statistics. The Field Museum may also compile and provide aggregate statistics about our visitors, customers, sales, traffic patterns and related site information to third parties, but these statistics will not include any personally identifying information.  Like many websites, the Website uses cookies, including third party cookies. If you don't want to receive cookies you can change your browser to notify you when cookies are sent and then refuse cookies from certain websites (or altogether). You can also delete cookies from your browser.
COPYRIGHTS
The text, images, data, audio and video clips, and other content on the Website ("materials") are protected by copyright and may be covered by other restrictions as well. The Field Museum, and relevant third parties, own and expressly reserve all rights, including copyright, in whole and in part, throughout the world, in the materials on the Website. The Website, and the materials contained therein, may be used only as set forth in these Terms of Use or by obtaining explicit written permission from The Field Museum and/or the relevant copyright or other rights holder. Any unauthorized use or modification of the materials on the Website may violate copyright laws, trademark laws, the laws of privacy and publicity, contract, and communications regulations and statutes and any other applicable laws. The Field Museum expressly reserves all rights and remedies available under said law, regulations and statutes.
You may not distribute, modify, transmit, reuse, download, repost, copy, or use the contents of the Website for public or commercial purposes, or for personal gain, without the express prior written permission of The Field Museum. To learn more about how to request permission to use the contents on the Website, please see the section on "Obtaining Permission" below.
FAIR USE
You may use this Website for limited noncommercial, educational, and personal use only, or for "fair use" as authorized in the United States copyright laws, and provided further that you also retain all copyright and other proprietary notices contained on the materials and cite the author and source of the materials. The Field Museum neither warrants nor represents that your use of any materials displayed on the Website will not infringe its rights or the rights of third parties not owned by or affiliated with The Field Museum. Material under copyright owned by a third party may not be used in any form and may not be copied or downloaded without permission from the holder of the underlying copyright.
TRADEMARKS
The institutional names, exhibition names, and other trademarks, logos, and service marks (collectively, the "Trademarks") displayed on the Website, including "The Field Museum," "Sue at The Field Museum," "T. rex Named Sue" and variations thereof, are registered and unregistered Trademarks of The Field Museum. The Trademarks of third parties may also be displayed on this Website. Nothing contained on this Website should be construed as granting, by implication, estoppel or otherwise, any license or right to use any Trademark displayed on the Website without the prior written permission of The Field Museum or such third party that may own the Trademarks displayed on the Website. Any unauthorized use of the Trademarks or any other materials, is strictly prohibited.
OBTAINING PERMISSION
Anyone wishing to use the materials from this Website for purposes other than as authorized herein must obtain prior written approval. Permission for such use may be granted on a case-by-case basis at the sole discretion of The Field Museum or the appropriate rights holder. A usage fee may be charged depending on the nature of the proposed use. For Field Museum photographs reproduced on this Website, please contact the Photo Archives here. For images from other third parties reproduced on this Website, please contact the organization or individual credited in the image's caption directly. For all other images on the Website, and for any text excerpts, contact the Website by e-mail, webmaster@fieldmuseum.org.
THIRD-PARTY SITES
Some Field Museum web pages will contain links to third party websites. The linked sites are not under the control of The Field Museum and The Field Museum is not responsible for the contents of any linked website. These links are provided as a convenience only and should not be construed as an endorsement of, sponsorship of, or affiliation with the linked website by The Field Museum. Under no circumstances shall The Field Museum be held responsible or liable, directly or indirectly, for any loss or damages caused or alleged to have been caused by use of or reliance on any content, goods or services available on such sites, or as a result of use of any information you provide to such sites. Any concerns regarding any external link should be directed to its respective site administrator or webmaster.
POSTINGS ON THE SITE
From time to time, you may have an opportunity to post information, images or other materials to the Website. You agree that you will comply with all requirements and procedures for posting on the Website. The Field Museum does not endorse any opinions or recommendations posted or transmitted by you or others. Any materials posted or transmitted on the website are the responsibility of the person or persons posting the materials. It is strictly prohibited to post or transmit any unlawful, threatening, material or any material that could constitute conduct that would be considered a criminal offense, give rise to civil liability, a violation of privacy or publicity, or otherwise violate any law. The Field Museum shall have the right, but not the obligation, to inspect, remove, refuse or delete any content for any reason whatsoever.
The Field Museum is under no obligation to monitor or review discussions, chats, postings, transmissions, bulletin boards, or other similar materials on the website and assumes no responsibility or liability arising from such content or materials or for any error, defamation, libel, slander, omission, falsehood, obscenity, pornography, danger, or inaccuracy contained in any information within such locations on the Website.
SUBMISSIONS
Any communications or material you transmit to the Website and/or to The Field Museum domain by electronic mail or otherwise, including but not limited to any data, questions, comments, or suggestions will be treated as nonconfidential and non-proprietary. Anything that you transmit or post may be used by The Field Museum or its affiliates for any purpose, including, but not limited to, reproduction, disclosure, transmission, publication, broadcast, and posting. Furthermore, The Field Museum is free to use any ideas, concepts, know-how, or techniques contained in any communication you send to the Website and/or to The Field Museum 's domain for any purpose whatsoever including, but not limited to, developing, manufacturing, and marketing such products using such information. These terms apply unless you have a prior, written agreement with The Field Museum in which The Field Museum agrees to different terms with respect to particular material, provided however that any communication or transmission made by electronic mail is non-confidential and non-proprietary. You also acknowledge and agree that The Field Museum will fully cooperate with any law enforcement authorities or court order requesting or directing us to disclose information or materials in our possession.
DISCLAIMER OF WARRANTIES
The Field Museum assumes no liability for any errors or omissions in the content of the Website. The Field Museum is engaged in an ongoing process of updating and revising the materials on this Website. The Field Museum further reserves the right to withdraw any image, text, or data from the Website at its sole discretion at any time. The Field Museum assumes no liability for any damages or losses that may occur to you or any third party based on its actions. In the event that the Website is unavailable, either on a temporary or permanent basis, The Field Museum assumes no liability for any losses that may occur to you or any third party arising out of the unavailability of the Website.
All materials on the Website are provided "AS IS" and "AS AVAILABLE" WITHOUT A WARRANTY OF ANY KIND, EITHER EXPRESS OR IMPLIED, INCLUDING BUT NOT LIMITED TO THE IMPLIED WARRANTIES OF MERCHANTABILITY, FITNESS FOR A PARTICULAR USE, COPYRIGHT SUBSISTENCE, COPYRIGHT OWNERSHIP AND/OR NON-INFRINGEMENT OF COPYRIGHTS OR OTHER PROPRIETARY RIGHTS OF ANY THIRD PARTY. WE DO NOT WARRANT THAT THE SITE WILL BE UNINTERRUPTED OR ERROR-FREE, OR THAT ANY DEFECTS OR WILL CORRECTED.
The Field Museum assumes no responsibility, and shall not be liable for, any damages to, or viruses that may infect, your computer equipment or other property on account of your use of the Website or your downloading of any materials from the Website.
LIMITATION OF LIABILITY
THE FIELD MUSEUM, ITS AFFILIATES, TRUSTEES, DIRECTORS, OFFICERS AND EMPLOYEES, AND OTHER AGENTS AND REPRESENTATIVES SHALL HAVE NO LIABILITY FOR ANY DAMAGES, INCLUDING WITHOUT LIMITATION, DIRECT, INDIRECT, CONSEQUENTIAL, COMPENSATORY, SPECIAL, PUNITIVE, OR INCIDENTAL DAMAGES (EVEN IF WE HAVE BEEN ADVISED OF THE POSSIBILITY OF SUCH DAMAGES) ARISING OUT OF OR RELATING TO THE USE OF THIS WEBSITE. YOUR USE OF THE WEBSITE IS AT YOUR SOLE RISK.
DMCA
For purposes of the Digital Millennium Copyright Act (DMCA), 17 U.S.C. §512(c)(2), The Field Museum has designated an agent for notification of claimed infringement as follows: The Field Museum, Attn: Office of General Counsel, 1400 South Lake Shore Drive, Chicago, Illinois 60605. The Field Museum provides the above contract information for purposes of the DMCA only and reserves the right to respond only to correspondence that is relevant to this purpose.
SEVERANCE AND WAIVER
You acknowledge and agree that if any provision of these Terms of Use shall be unlawful, void, or for any reason unenforceable, then that provision shall be deemed severable from these Terms of Use and shall not affect the validity and enforceability of any remaining provisions. Furthermore, if any provision of these Terms of Use is found by a court of competent jurisdiction to be invalid, the parties nevertheless agree that the court should endeavor to give effect to the parties' intentions as reflected in the provision.  The Field Museum 's failure to exercise or enforce any right or provision of these Terms of Use shall not constitute a waiver of such right or provision unless acknowledged and agreed to in writing by The Field Museum.
CHOICES OF LAW AND JURISDICTION
The Terms of Use are governed by the laws of the State of Illinois without regard to its conflict of laws rules. Each party hereby irrevocably consents to exclusive jurisdiction of the state and federal courts located in Cook County, Illinois.
ACCEPTANCE OF TERMS
By using this Website, you signify your acceptance of these Terms of Use. If you do not agree to these Terms of Use, please do not use our Website. Your continued use of any Field Museum website following the posting of changes to these Terms of Use will indicate your acceptance of those changes.