Related Exhibitions
If you've enjoyed following along with Dr. Vriesendorp's expedition and would like to learn more about life in Amazonia, The Field Museum's conservation work, and more, consider planning a visit to some of the following exhibitions at The Field Museum.
PERMANENT EXHIBITION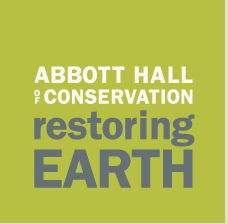 Abbott Hall of Conservation: Restoring Earth
Discover how The Field Museum is leading the way in conservation when you explore the Abbott Hall of Conservation: Restoring Earth exhibition. Field Museum scientists are providing the tools to conserve wilderness and protect Earth's biodiversity, all while improving local livelihoods and fostering human connections with nature. Join in the adventure when you journey to the depths of lush Peruvian forests and come across rare and remarkable living treasures. Travel with scientists by boat and helicopter to remote locations as they protect huge tracts of wilderness. See how Field Museum scientists and volunteers are teaming up to restore the Chicago region's native habitats, and learn what you can do to get involved.