Online Resources
To learn more about ants, their evolution, and the genetic studies conducted by Dr. Moreau and her colleagues, check out the following online resources:
FIELD MUSEUM ONLINE RESOURCES

The Moreau Ant Lab
Learn more about the research that Dr. Corrie Moreau's team engages in to discover what drives evolutionary diversity in ants. Together, her group of undergraduate interns, volunteers, graduate students, and postdoctoral researchers tackle topics such as the symbioses ants have with other insects and plants, their gut-associated microbial community, and how biogeography, climate change, and invasive ants have and will continue to affect the evolutionary processes that generate and sustain high biological diversity in tropical ecosystems and other habitats. 
Field Museum Ant (Formicidae) Collection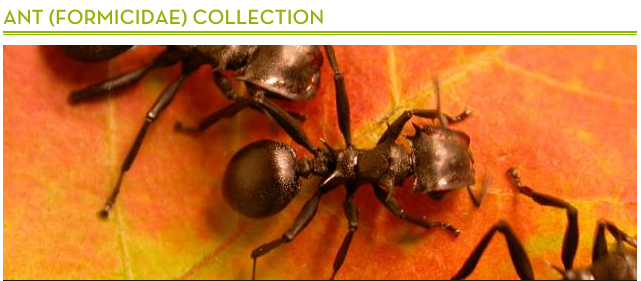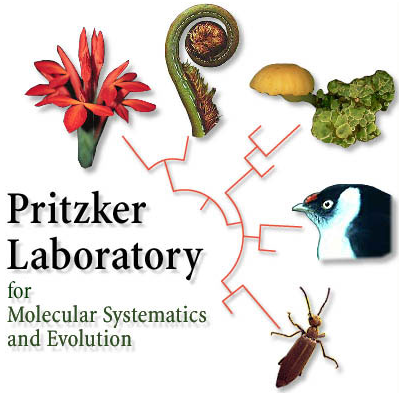 The Field Museum ant collection is worldwide in scope and includes wet collections preserved in alcohol as well as pinned specimens. To learn more about these important collections and to search for specific ant species, please visit our arthropod database webpage.
The Pritzker DNA Laboratory
Discover our DNA laboratory that provides researchers with state-of-the-art equipment in molecular biology, enabling them to pursue the study of genetic diversity throughout the tree of life.
Encyclopedia of Life (EOL)
Get global access to all life on Earth through the Encyclopedia of Life (EOL), which strives to make people more aware of the living planet and provide all existing knowledge about the world's biodiversity through thousands of species pages that include text, images, maps, and videos.
OTHER ONLINE RESOURCES
Alexander Wild Photography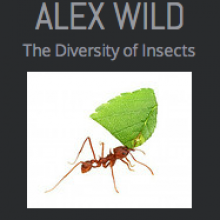 Browse through amazing photos and information about ants and other insects. Alex is a biologist at the University of Illinois where he studies the evolutionary history of various groups of insects.

AntARK
Get an introduction to myrmecology (the study of ants), and learn more about the major role that ants play in life and why they're some of the most successful creatures on planet Earth! 
Ant Web
Check out the world's largest online database of images, specimen records, and natural history information on ants.
Ant Blog


Got questions about ants? Send 'em to the ant blog and get answers from our experts!

Global Ant Project
For more ant resources and tools, check out the website created by a global community of ant scientists (myrmecologists) working to foster the study of ants around the world.