Lawrence Heaney, Ph.D.
Curator and Head of the Division of Mammals, The Field Museum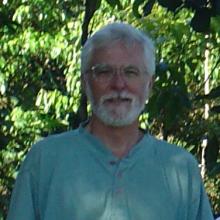 Lawrence Heaney is Curator and Head of the Division of Mammals at The Field Museum, where he has been a member of the staff for nearly 20 years. As part of his current duties, he also teaches and advises graduate students at the University of Chicago, where he is a member of the Committee on Evolutionary Biology. His research focuses on the evolution, ecology, and conservation of mammals in island ecosystems. He has directed numerous training programs on the conservation of biological diversity, often with funding from the MacArthur Foundation.
Dr. Heaney began his career as a volunteer at the Smithsonian Institution and has maintained long-standing ties there. He received his Ph.D. from the University of Kansas and holds honorary appointments at Silliman University, the University of the Philippines, and the Philippine National Museum. Dr. Heaney began conducting field research in the Philippines in 1981 and has led teams of both foreign and Filipino biologists (often including botanists, ornithologists, and herpetologists) to many parts of the country.
He played a key role in the founding of the Wildlife Conservation Society of the Philippines in 1991, and continues to serve on its Board of Directors. He has written or co-authored more than 120 publications in technical and popular journals and magazines, and several books, including the 1998 Vanishing Treasures of the Philippine Rain Forest with botanist Jacinto Regalado.
To learn more about Dr. Heaney and his work on the Philippine Mammal Project, please visit his Field Museum Scientist's Profile.