Bill Buck, Ph.D.
Curator of Botany, New York Botanical Garden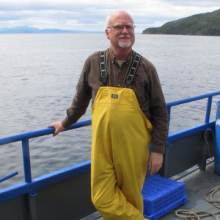 My main research interests are associated with understanding the relationships of different groups of mosses, especially pleurocarps (with creeping, branched stems and laterally placed spore capsules). To see living mosses in the field, I have traveled throughout much of North and South America, as well as to parts of Europe, Asia, Africa, Australia, New Zealand, and Melanesia.
I have also done floristic surveys in the West Indies and central French Guiana, and I am currently working on a bryophyte flora of Prov. Antartica Chilena, in southernmost Chile, with John Engel of The Field Museum (Chicago) who is working on the liverworts. These activities have given me wide experience with morphological variation in mosses.
More recently, I have undertaken molecular studies, in association with Jon Shaw of Duke University, in an attempt to use DNA sequence data to better understand pleurocarp relationships.
To learn more about my work, please view my New York Botanical Garden personal profile.