Juan Larraín, Ph.D.
Postdoctoral Research Scientist, Bryophytes & Pteridophytes, The Field Museum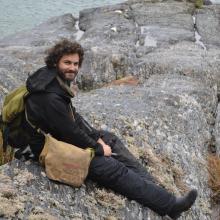 I am a self-taught Chilean bryologist and have participated in all the field trips of the expedition. I have a Doctoral Degree in botany from Universidad de Concepción, Chile, where I studied the phylogeny of the moss genus Racomitrium and a taxonomic revision of the Latin American species of the genus.
I am currently working as a post doctoral researcher at The Field Museum, Chicago, contributing with the systematic studies in the liverwort genus Frullania started several years ago by Dr. Matt von Konrat. My expertise is focused in southern South American mosses.