William A. Parkinson, Ph.D.
Associate Curator of Eurasian Anthropology, The Field Museum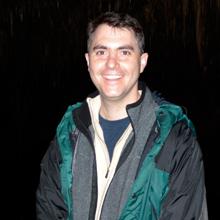 Dr. Parkinson is Associate Curator of Eurasian Anthropology at The Field Museum. He joined the museum in 2009 after teaching at Florida State University, where he was an Associate Professor of Anthropology. As part of his current duties at The Field Museum, he also teaches and advises graduate students at the University of Illinois at Chicago and at Northwestern University, where he is Adjunct Assistant Professor.
Dr. Parkinson's research focuses on the origins and development of early village societies, specifically in southeastern Europe. He is particularly interested in how some human societies became more economically and politically complex over time.
Dr. Parkinson began conducting field research in Greece in 1989 and has participated on archaeological research projects in Greece, Cyprus, Bulgaria, Serbia, Hungary, Romania, and the United States. He currently is the American Director of the Körös Regional Archaeological Project in Hungary, and Co-Director of the Diros Project in Greece. For more information about Dr. Parkinson and his research, please visit his Field Museum Staff Page.